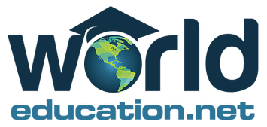 World Education, TX, USA
Online education
Automation solution to cut 3/4 of manual work
Context
World Education helps students start their career by providing career paths, finding suitable payment plan options, supporting during the educational process, and providing universities visibility of the students' progress, making the education process smoother.
---
Problem, challenge
The customer was not satisfied with the time spent to maintain all the software platforms involved in the educational process.
This becomes even more important when business is expanded, and the company onboards new universities, students, partners. So World Education team asked us to help with automating many workflows for them, allowing WE staff to work with a single platform (CRM) they are happy with.

How we solved the problem
Our team analyzed the existing workflow and delivered an orchestration software package that automates work that needs to be done in many aspects of the customer's business. Now the customer can concentrate on work with the platform they are comfortable with.

Software for business growth and partner onboarding automation
Daily routine elimination